We assist businesses and start-ups with Albania trademark registration services. We can register your trademark in Albania on your behalf, including the business name, slogan or logo. Trademarks in Albania can be registered only through an authorized local trademark agent registered with the Albanian Patent and Trademark Office or internationally through a direct registration or extension request following the rules of the Madrid Agreement and Protocol. Our trademark registration service portfolio consists of:
Trademark Registration
Trademark Renewal
Trademark Extension (Internationalization)
International Agreements
Albania is currently a signatory to the following relevant international conventions:
Paris Convention
Berne Convention
Madrid Protocol
Nice Agreement
Patent Cooperation Treaty
Patent Law Treaty

Budapest Treaty
WIPO Convention
WIPO Copyright Treaty
WIPO Performances and Phonograms Treaty
UPOV Convention
The Geneva Act (1999) of the Hague Agreement
The Right of Priority on Albania Trademark Registration
An applicant may enjoy the right of priority on trademark registration in Albania if he/she has filed an application for trademark registration for the same goods or service with a state party to Paris Convention or a WTO member state within six months before filing such application for trademark registration in Albania.
Matters to be Considered before Filing an Application
Is the trademark distinctive (Distinctiveness: The trademark clearly sets the applicant's goods and services apart from those of other traders)
Does the trademark show the distinctiveness of the applicant's goods and services
Is the trademark a well known term in that line of business
Is the trademark the same or similar to other people's trademarks
Required Documents
Name and address of the applicant
Copy of current Commercial Register Certificate of the applicant, if the applicant is a corporation
Copy of Identification documents of the applicant, if the applicant is an individual person
Clear image of the trademark, including 8 samples and detail specification
List of goods or services according to Nice Classification
Priority date, country and number if available
Power of Attorney signed and sealed by the applicant
Proof of payment of filing fees
Trademark Registration Flow
Trademark Search
Initial Application
Formal Examination
Publication
Opposition
Substantive Examination
Issuance of Certificate
Trademark Publication
Preliminary Trademark Search
The Preliminary trademark search, while optional, to avoid legal complications in the future. The point of a trademark search is to ensure that the trademark is not already under application or registered by another entity in order to reduce the possibilities of the rejection or opposition raised.
Required Time
Approximately about 8-11 months.
Period of Validity and Renewal upon Expiration
A Trademark registration lasts for 10 years and it is renewable infinitely in 10 year periods. The request for renewal must be filed within six months from the date of the registration period.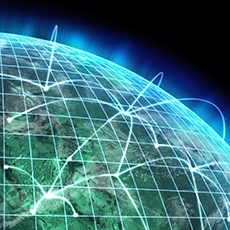 RELATED SERVICES